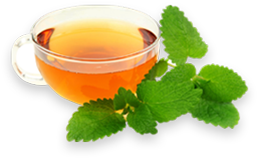 We are setting new standards and are proud to publish our results here. Why don't other companies do this?
We are proud to publish test results here
Many companies claim they have had clinical trials done on their products – but why don't they publish their results? We are setting new standards by publishing all our test results to give you absolute proof that we have discovered a natural solution to Helicobacter pylori (H. pylori), and when coupled with the more than 40,000 satisfied customers who have used it since 2006, you will realize that this is one highly effective solution!
Famous immunologist endorses Matula Tea…
Matula Tea was independently tested by a world-renowned immunologist, Professor Patrick JD Bouic Ph.D. His conclusion was that Matula Tea "displays potent activity against Helicobacter pylori, the main cause of stomach ulcers" – and gastric cancer.
The tests done on Matula Tea were probably the most exciting part of the whole development process. We knew that Matula Tea was effective because we had successfully treated hundreds of patients for stomach pains, peptic ulcers, and stomach ailments.
But we needed to know WHY it worked…so we had the product tested in a laboratory by world-renowned Immunologist, Professor Patrick JD Bouic Ph.D. , a co-founder of Synexa Life Sciences (Pty) Ltd and head of the company's BioAnalytical Services Unit.
We knew Matula Tea was effective against H. pylori, but the actual test results were far better than anyone expected!
Professor Bouic was most impressed at how effective Matula Tea proved itself to be in the treatment of H. pylori. In fact, the results are so conclusive that Professor Bouic has kindly given Matula Tea his personal endorsement.
We are really proud of these results and decided to publish them right here, just to show we have nothing to hide, and also to give you the confidence that you won't find elsewhere!
And also we want to prove our skeptics wrong – especially those who try to undermine the effectiveness and safety of natural remedies by claiming that all-natural remedies have no scientific backup.
FTC Regulation: We are required to tell you about anyone who receives payment or commission from us for promoting or endorsing our company or our products.. We certify that Professor Bouic has received no remuneration from us for submitting his testimony and endorsement.
Published rock-solid independent proof that Matula Tea works….
The Test Results Explained
The tests show that at a concentration of 50%, the inhibition of Helicobacter pylori bacterium is 93%. So what does this actually mean?
Firstly, a 50% concentration means that the study used two identically equal portions, one portion containing Helicobacter pylori bacterium and the other exact-sized portion containing Matula Tea.
Secondly, inhibition is the amount of the bacterium that was 'killed off' when the two portions are brought in contact with each other.
Matula Tea is effective at inhibiting 93% of Helicobacter pylori each and every time that Matula Tea comes into contact with Helicobacter pylori in your digestive system. Now consider the total effect when you are taking Matula Tea twice daily and it is effectively inhibiting 93% of the Helicobacter pylori with each dose.
After 30 days (60 doses) you can easily work out just how effective Matula Tea really is, and that H. pylori bacteria stands virtually no chance of survival with just one course of treatment.
You can now also clearly understand what Professor Patrick JD Bouic Ph.D. means when he says that Matula Tea "displays potent activity against Helicobacter Pylori."
Over 98% Success Rate*!
Every 6 months we review the number of sales and we then review the number of refunds and replacement treatments issued when a treatment has failed. Our refunds and replacements have never amounted to more than 1.65% of our total sales. Hence our conclusion is that we have a success rate of over 98%. This is also correlated with the results obtained from Professor Bouic's test results.
If we were selling a cheap product ($10 – $30) we realize that the success rate would be skewed upwards, due to people forgetting, or just not bothering to claim refunds. However when selling a premium-priced product this is far likely to happen, and this provides a far more accurate reflection of how effective Matula Tea really is.
Professor Patrick JD Bouic Ph.D.
World-Renowned Immunologist
Professor Bouic is a co-founder of Synexa Life Sciences (Pty) Ltd and heads the company's BioAnalytical Services Unit. He has more than 30 years of experience in immunopathology.
His comments after testing Matula Tea – "…the most exciting results obtained were when clinical strains of Helicobacter Pylori were assayed "… the Matula Tea extract proved its efficacy in killing off the strains."

— Click here to learn more —
---
Our 'OVER 98% SUCCESS RATE' explained…
Matula Tea™ is proven to be 100% effective in clearing H. pylori infections in over 98% of people who used it. This means that over 98% of people who used Matula Tea™ were cleared of their H. pylori infection after just one 30-day course of treatment.